In our second episode of Talkin' Tropics, PhD candidate Nussaïbah Raja of the Department of Paleontology at the Friedrich-Alexander University in Germany joins Yoshi Maezumi and Robert Patalano to discuss her research on coral reefs, climate change and paleoreef databases. Nussaïbah's work examines the response of coral reefs to climate change and examines changes in reefs over time through the analyses of regional and global paleobiology and paleoreef databases along with new fossil trait databases. Additionally, Nussaïbah is interested in paleoscientometrics, or the knowledge imbalance in paleontology as the result of parachute science, illegal and/or unethical collections, and colonial legacies.
Listen here on Spotify!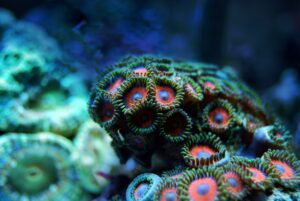 Nussaïbah received her Bachelors in Geography from King's College London, a Masters in Physical Geography at Ankara University in Turkey another Masters in Palaeobiology from the University of Erlangen-Nuremberg, Germany, and is currently a PhD Candidate at Friedrich-Alexander University in Germany. Follow on Nussaïbah Twitter here @mauritiantales.